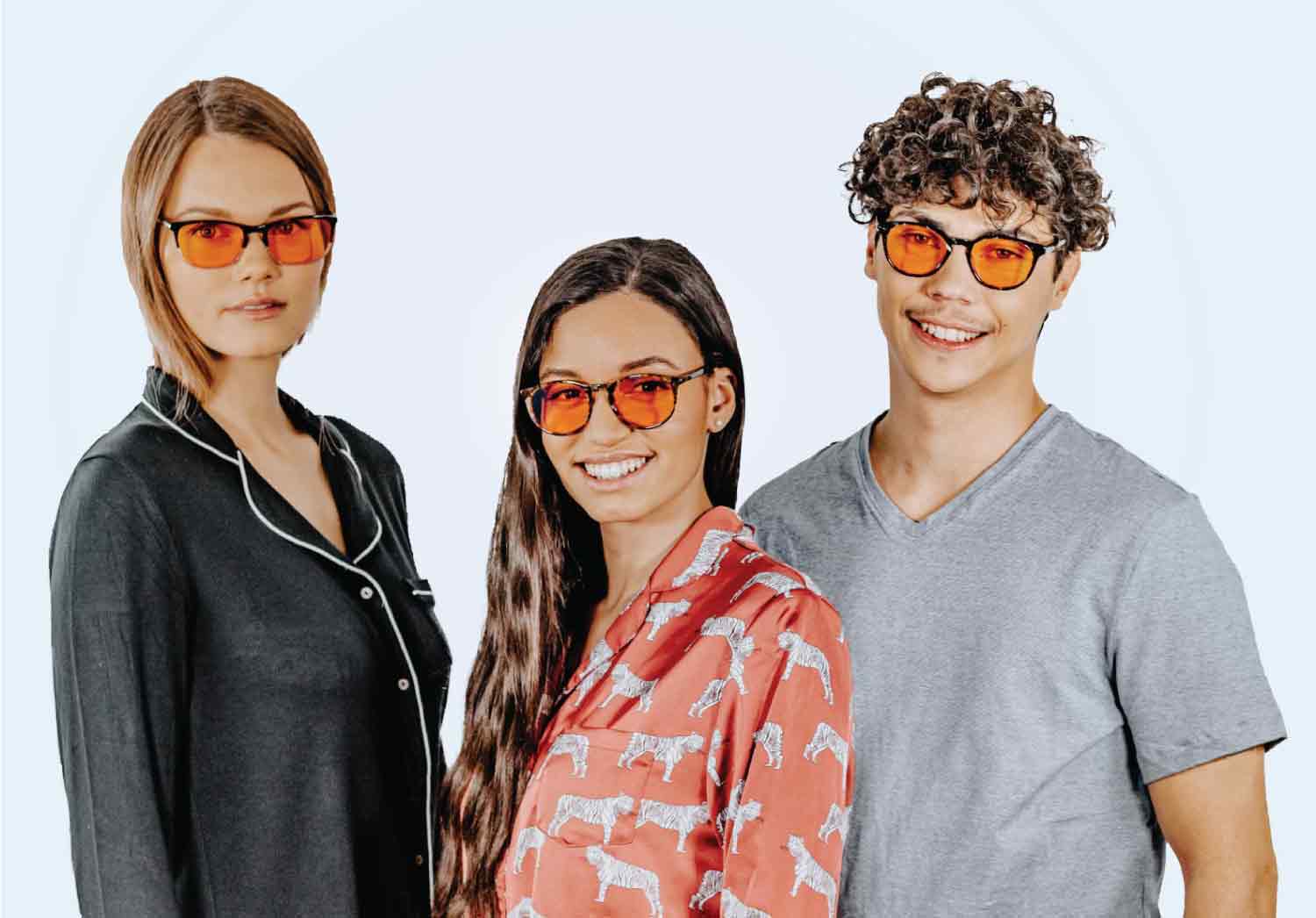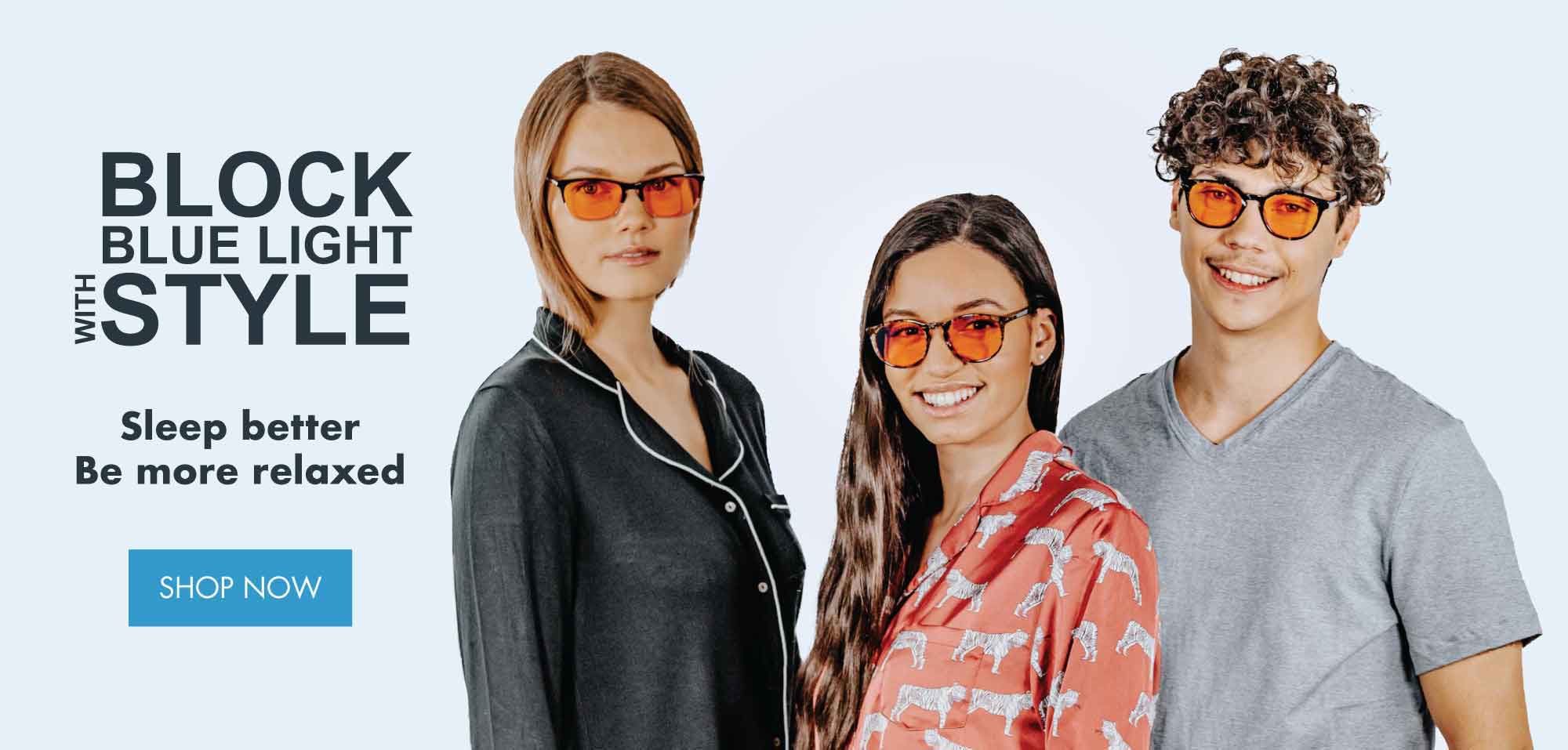 The Blue Light Blocking Glasses for Sleep™
How did you sleep last night?
Your sleep could be affected by the harsh blue light from your TV, smartphone or computer screen. Our blue light glasses will help you to sleep better naturally.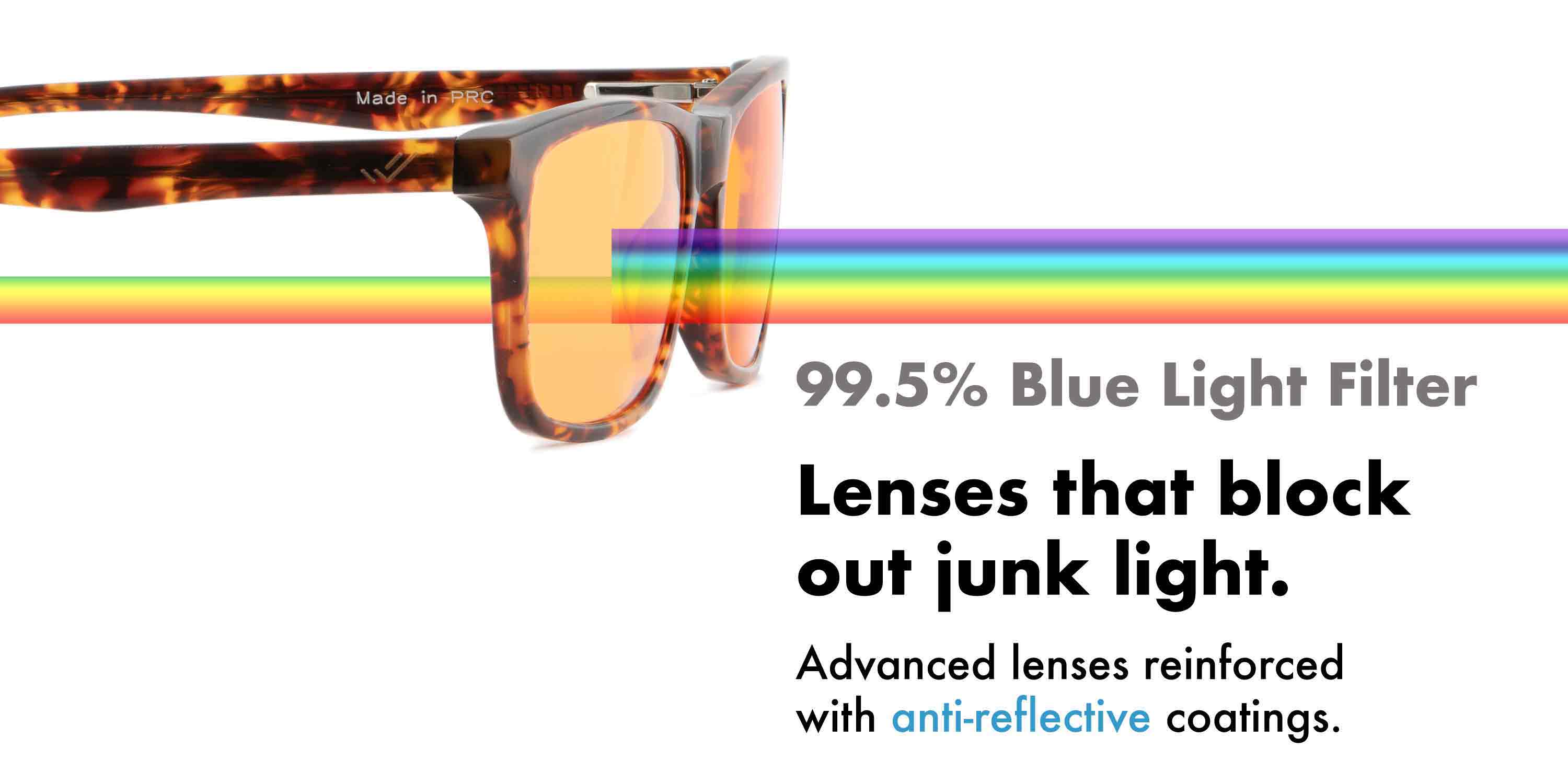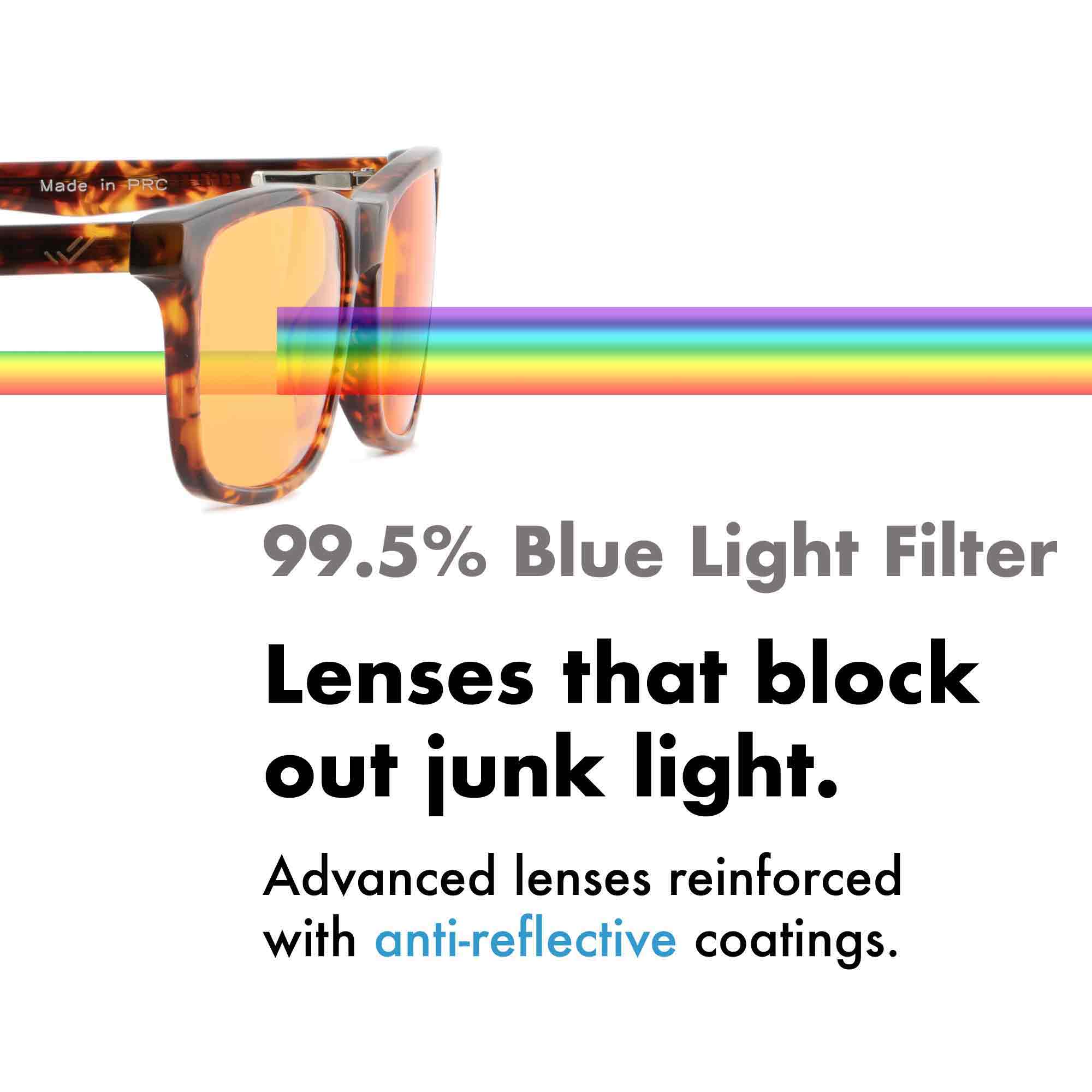 WHAT OTHERS ARE SAYING
Truly the best blue light glasses for sleep

Great solution
"I had a few days and already working a treat. Had to full nights sleep which is first tine in years."

Recommend
"Great for getting into sleep mode."

I truly believe these have reduced my insomnia!
"I truly believe these have reduced my insomnia! I bought a second pair for a friend."

Insomniacs must have
"...I have terrible insomnia & put them on at 7pm so I can carry on watching TV etc..."

Sleeping better!
"I sleep and feel better. I highly recommend these glasses 😊"

Wife loves them!
"Very good set of glasses. Wife wears them every night just before she goes to bed..."

Help to sleep
"...I use this alongside other aids to restore circadian rhythm after stopping sleep medication."

Great Blue Blocker Reading Glasses
"...Very comfortable to wear. And best of all, I am sleeping better."

Great sleep help
"Really helpful at improving my sleep quality."

Just amazing
"The quality is impressive. I feel so relaxed before bed. I'm beyond thankful."

One of the best hacks I've tried yet👍🏻
"These glasses have made such a surprising difference in my sleep and stress level. So glad I got them!"

They work great
"...fit comfortably as well as working to get me ready for sleep at night..."

Helps me fall asleep
"These absolutely work. I've been having sleeping issues for a while now...Each night after roughly an hour of wearing these I start falling asleep."

Perfect for Night Reading on Kindle
"I use these every time I read in bed at night. Sometimes, I fall asleep mid paragraph. These are a must have for a peaceful night's sleep."

Great for improving sleep
"I've only been using the glasses for a few days and it has had an immediate positive effect on my sleep..."

Awesome
"Best blue blocking glasses! We wear them every night, and the night I didn't Wear them it took an hour to fall asleep. We love these "

Helpful sleep aid
"Very helpful with getting to sleep."

Highly recommended!
"I absolutely love these for reading at night time! Great blue blocking, which lets me wind down at the end of the day for sleep."

These are awesome!
"They do exactly what they are supposed to do, they've made a huge difference in my life!"

Super glasses
"Seems like I sleep better as a result of wearing them from sundown."

Makes my eyes feel relaxed
"...Highly recommended to block junk light and get better sleep."

Not sure if it is a placebo effect thing but they work.
"...Now after wearing these glasses for about 10 minutes I pass out sometimes..."
FEATURED PRODUCTS
Advanced blue light filtering lenses