THE BLUE LIGHT GLASSES FOR SLEEP™
How did you sleep last night?
Your sleep could be affected by the harsh blue light from your TV, smartphone or computer screen. Our blue light glasses will help you to sleep better naturally.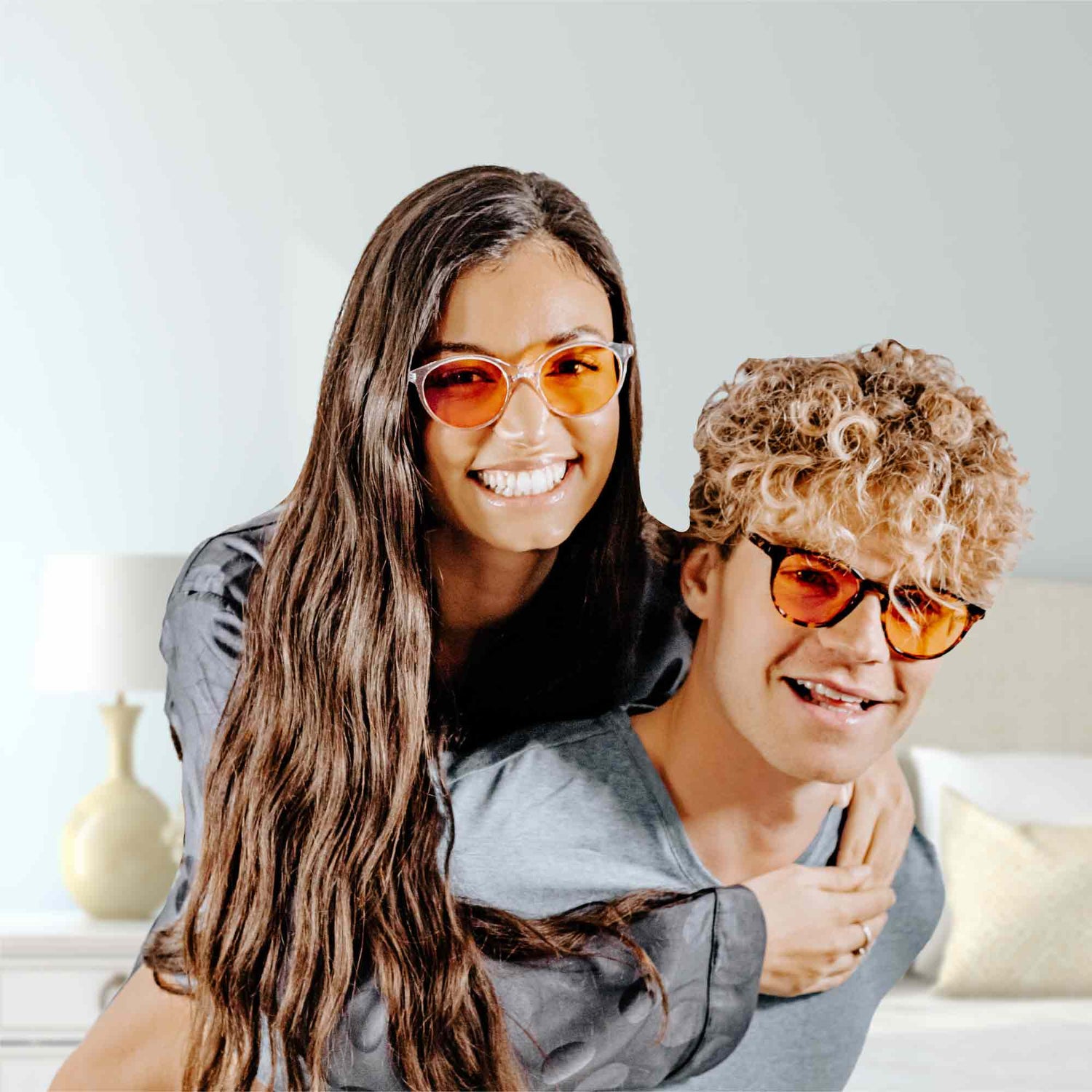 Unlock your best sleep.
THL SLEEP blue light glasses are a powerful tool to help you take your sleep to a totally new dimension.

Thanks to the premium blue light lenses, you do not have to worry about your sleep being ruined and can wake up more rested.
SHOP NOW
WHAT OTHERS ARE SAYING
Super glasses

"Seems like I sleep better as a result of wearing them from sundown."

Chris

Just amazing

"The quality is impressive. I feel so relaxed before bed. I'm beyond thankful."

Brady

I truly believe these have reduced my insomnia!

"I truly believe these have reduced my insomnia! I bought a second pair for a friend."

Teresa

Great solution

"I had a few days and already working a treat. Had to full nights sleep which is first time in years."

Debbie

These are awesome!

"They do exactly what they are supposed to do, they've made a huge difference in my life!"

Stacey

Great Blue Blocker Reading Glasses

"...Very comfortable to wear. And best of all, I am sleeping better."

Bruce

Awesome

"Best blue blocking glasses! We wear them every night, and the night I didn't Wear them it took an hour to fall asleep. We love these"

Tyler

Wife loves them!

"Very good set of glasses. Wife wears them every night just before she goes to bed..."

Pardeep

Perfect for Night Reading on Kindle

"I use these every time I read in bed at night. Sometimes, I fall asleep mid paragraph. These are a must have for a peaceful night's sleep."

Susan
Do anything, anytime.
Live truly free every single day, and do not let blue light get in the way of doing what you love.

THL SLEEP blue light glasses enable you to use your smartphone, laptop, or watch TV late at night without disturbing your sleep.
SHOP NOW
Protect your eyes.
THL SLEEP's premium lenses block out 99.5% of all blue light – so you can rest assured that your eyes stay protected whatever you do.

Made of nylon and upgraded with anti-reflective coatings, they offer you crisp, HD quality vision without the glare and distortion that cheap plastic PC lenses have.

These incredible lenses help you to reduce high energy visible (HEV) light that can cause eye strain, migraines, or headaches.
Premium luxury frames.
Enjoy incredible high-end eyewear made the traditional way with cellulose acetate – quality so exquisite you feel it instantly.

This exclusive material is the choice of luxury brands, precisely machined and completed by hand.
SHOP NOW